From 6th to 15th April the Estonian Woodworking Industry Development Cluster was on a study visit to Japan (Kyoto, Osaka, Kobe Tokyo). The aim was to meet with relevant counterparts in Japan and to map potential business opportunities in timber and woodworking industry. In addition to the members of the Estonian Woodworking Industry Development Cluster, the delegation also included representatives from the Estonian Wooden Houses Association, the Estonian Log Houses Association, Swedbank and the Estonian Employers' Confederation.
The delegation had good productive meetings with main Japanese business and employer organisations (Keidanren, Kankeiren, Chambers of Commerce and Industry), wood related organisations (Japan Federation of Wood Industry Association, Japan Lumber Importers´ Association, Japan Log House Association, etc), several educational institutions (Kobe University, Tokyo College of Environment), various well-known companies, such as Sumitomo Forestry, Daiwa House Industry Co, Sekisui Housing Corporation, and with governmental institutions (Ministry of Agriculture, Forestry and Fishery (MAFF), Osaka Prefecture).
Estonia has a highly developed woodworking industry offering high quality Nordic timber, flexible client-oriented services and fast lead times. Japan is an interesting market for woodworking industries due to its wood traditions and Japanese demand the highest quality that challenges suppliers. Estonian companies are already exporting wooden products for the construction industry in Japan and Estonians are very much interested in developing these links further. Although Estonia is mostly known in Japan for its highly developed IT sector, just over half of Estonia's total exports to Japan are made up of wood products.
The study visit to Japan was successful in every way. Future cooperation opportunities were discovered, for example, in the fields of bioenergy (wood pellets), and innovation and research related to wooden skyscrapers. Intensifying the cooperation between Estonian and Japanese universities would promote the exchange of students and scientists between the two countries. Closer links between the timber and wood industry organizations of Japan and Estonia would help to promote Estonian timber and wood products in Japan. Establishing a cooperation between Japanese Ministry of Agriculture, Forestry and Fishery (MAFF) and the Estonian Ministry of the Environment would ensure that both sides have an overview of each other's laws and regulations relating to forestry, import of timber products, certification and legal logging. MAFF was invited to visit Estonia to create direct contacts with the Estonian ministry and the Cluster members proposed to organize visits to timber companies.
A good example of mutual recognition is the cooperation between two Log House Associations. For instance, Japan Log House Association invited the Estonian log house manufacturing companies to participate in their competition "The Best Log House of the Year 2018" and the Head of Japan Log House Association has agreed to visit the Estonian counterpart in May 2018 to participate in the ceremony of the relevant Estonian competition. The Woodworking Industry Development Cluster hopes that this mutual recognition will develop into a longer-term tradition that will help to promote Estonian log houses on the Japanese market.
The delegation also found Keidanren´s initiative "Society 5.0" to be a very interesting concept and something worth exploring further to see whether some of these ideas can also be implemented to solve some digital transformation related social issues in Estonia.
Osaka is one of the candidate cities for hosting EXPO 2025. Thanks to Osaka Prefecture, the delegation had an opportunity to learn about the concept of Osaka EXPO 2025: "Designing Future Society for Our Lives" and to visit EXPO 2025 site at Yumeshite island.
The study visit provided numerous useful contacts and lots of valuable information, which will no doubt help to boost the sale of Estonian timber and wood products in Japan.
The study visit to Japan was co-financed by the European Regional Fund and Enterprise Estonia.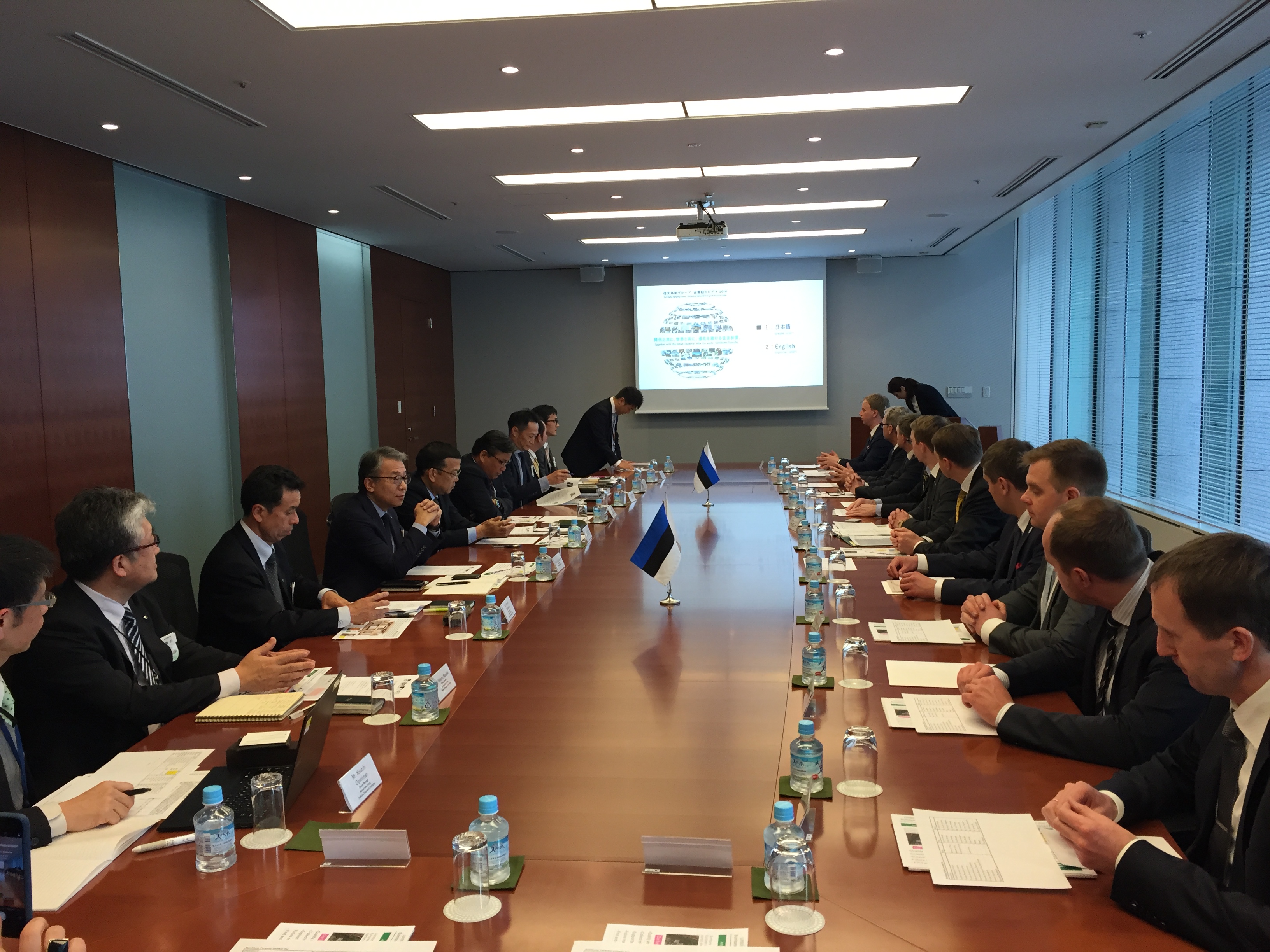 Sumitomo Forestry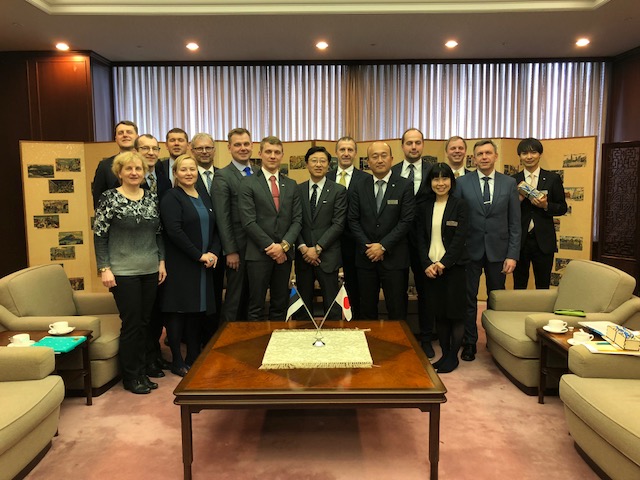 Kobe Chamber Of Commerce & Industry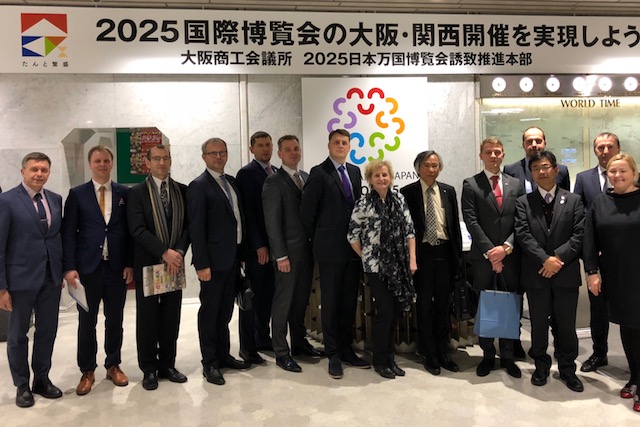 Osaka Chamber Of Commerce & Industry