Estonian Cell AS is part of the international Heinzel Group that ranks with its subsidiaries Zellstoff Pöls AG, Laakirchen Papier AG and Raubling Papier GmbH among the largest producers of market pulp and magazine paper in Central and Eastern Europe. Estonian Cell AS, located in Kunda, Estonia, is an eco-friendly pulp mill – a greenfield project, which began operating in 2006. The investment for constructing the mill is one of the biggest foreign investments in Estonia within investment value of 176 million euros. The mill turns wood into high quality pulp, which Estonian Cells clients can use to make different types of paper products. The company exports 100% of the product abroad – approximately 80% to Europe and 20% to Asia, in the sum of around 78 million euros per year.
Estonian Cell uses local aspen wood which the forestry industry generally regards as a worthless byproduct. Not only do they make use of it, but they also increase its value fivefold compared to only exporting logs. Estonian Cell produces market pulp utilizing Best Available Technology for Aspen Bleached-Chemi-Thermo-Mechanical Pulp (BCTMP), which is produced exclusively for each of Estonian Cells clients. Aspen BCTMP is considered as great additive to paper formulas and is mainly used in the production of printing and writing paper, board tissue products and specialty paper. Dewatered paper offers the bulk which paper industries are looking for, plus brightness, opacity, stiffness and porosity all of which help boost product values significantly.
Estonian Cell's most significant achievements lying constantly striving for efficiency and reducing their ecological footprint by lowering CO2 emissions. Estonian Cell employs 85 people in a fully-automated mill and their entire value chain provides employment for around 500 people. The annual working efficiency is over 900 000 euros per employee – a leading figure and one of the highest in the industrial sector of the entire country. Estonian Cell is also the proud recipient of the FSC and PEFC certifications awarded for their eco-friendly wood stocking process which is a 100% controlled.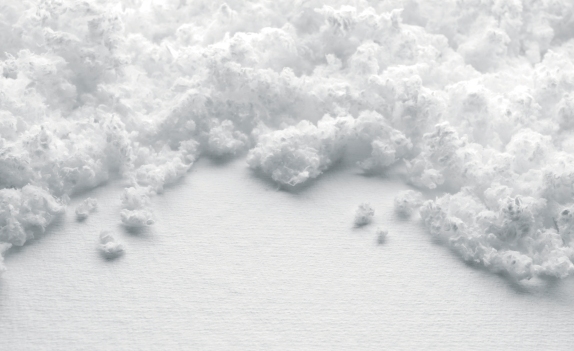 Estonian Cell produces high quality Bleached-Chemi-Thermo-Mechanical aspen pulp (Aspen BCTMP).
Estonian Cell vision is to be the leading producer of high-quality mechanical pulp for European and Asian markets by using world class environmental friendly technology and deilvery service.
The environmentally friendly and sustainable production of BCTMP:
Sulfur and chlorine free bleaching
Low fresh water consumption
High yield (nearly 90%) for wood consumption
100% controlled wood: FSC and PEFC certification
Treated effluent water meets the highest environmental and quality standards
Biological sludge is composted and reused in an environmentally friendly way
One of the most energy efficient BCTMP mills
Biogas from anaerobic effluent treatment replacing natural gas
Aiming to reduce the ecologic footprint via lower CO2 emission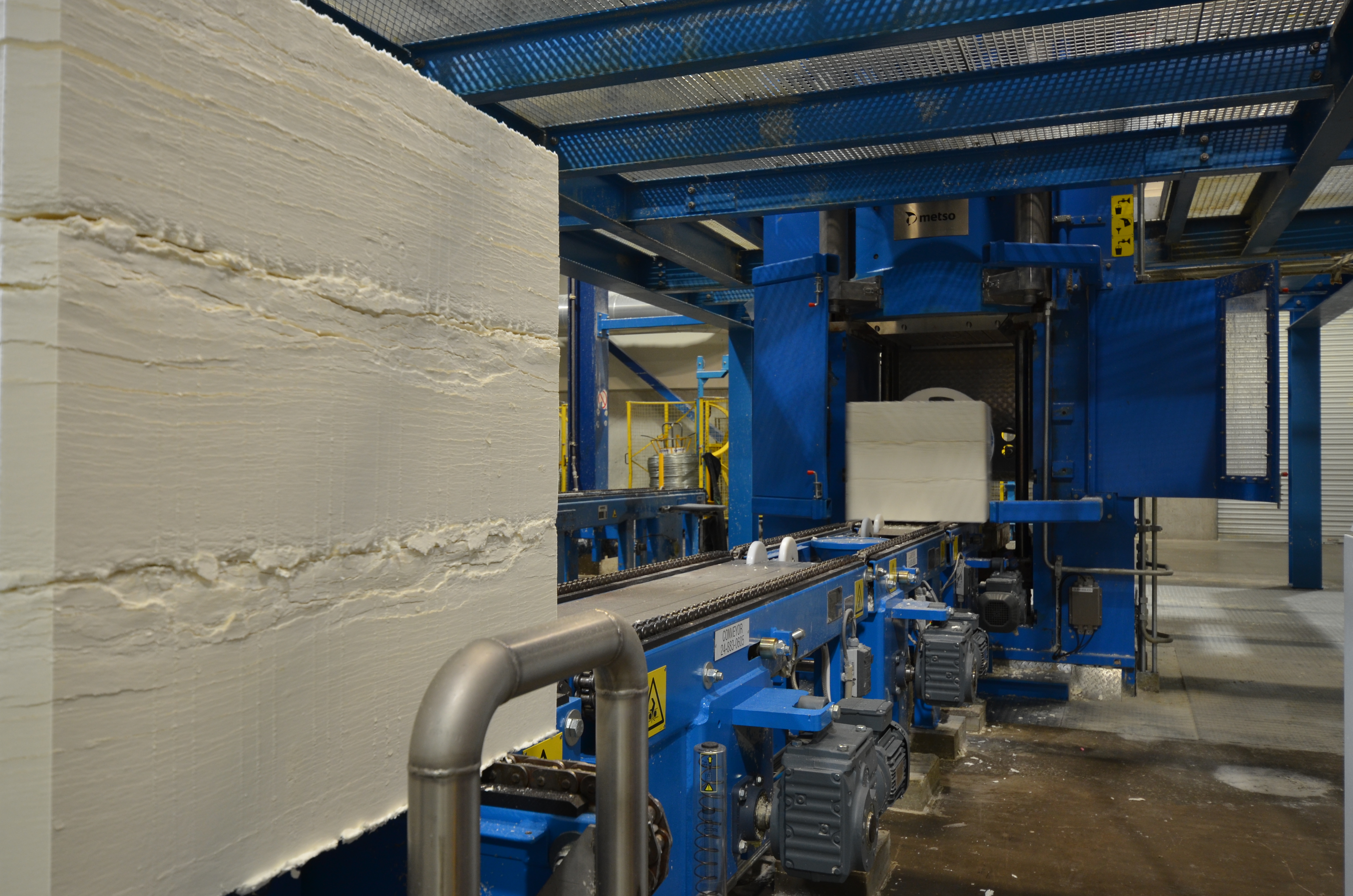 View of the completed product in the mill's process line
In the past, the mill of Estonian Cell consumed 50 million cubic meters of natural gas of fossil origins but in 2014 the company replaced the third of it with 5 million cubic meters of biogas which is now produced on site. Estonian Cell has become the largest producer of biogas in the country as they use the largest single tank biogas reactor in Europe. For comparison, the total production of biogas in Estonia is approximately 30 million cubic meters.
Inside the reactor living microorganisms decompose organic matter into methane and carbon dioxide gases. As a particularly innovative application the re-circulation between the reactor and the neutralization tank provides the biogas production with an uninterrupted continuity.
The mill has managed to lower their CO2 footprint by 30% by using the biogas reactor for the production process.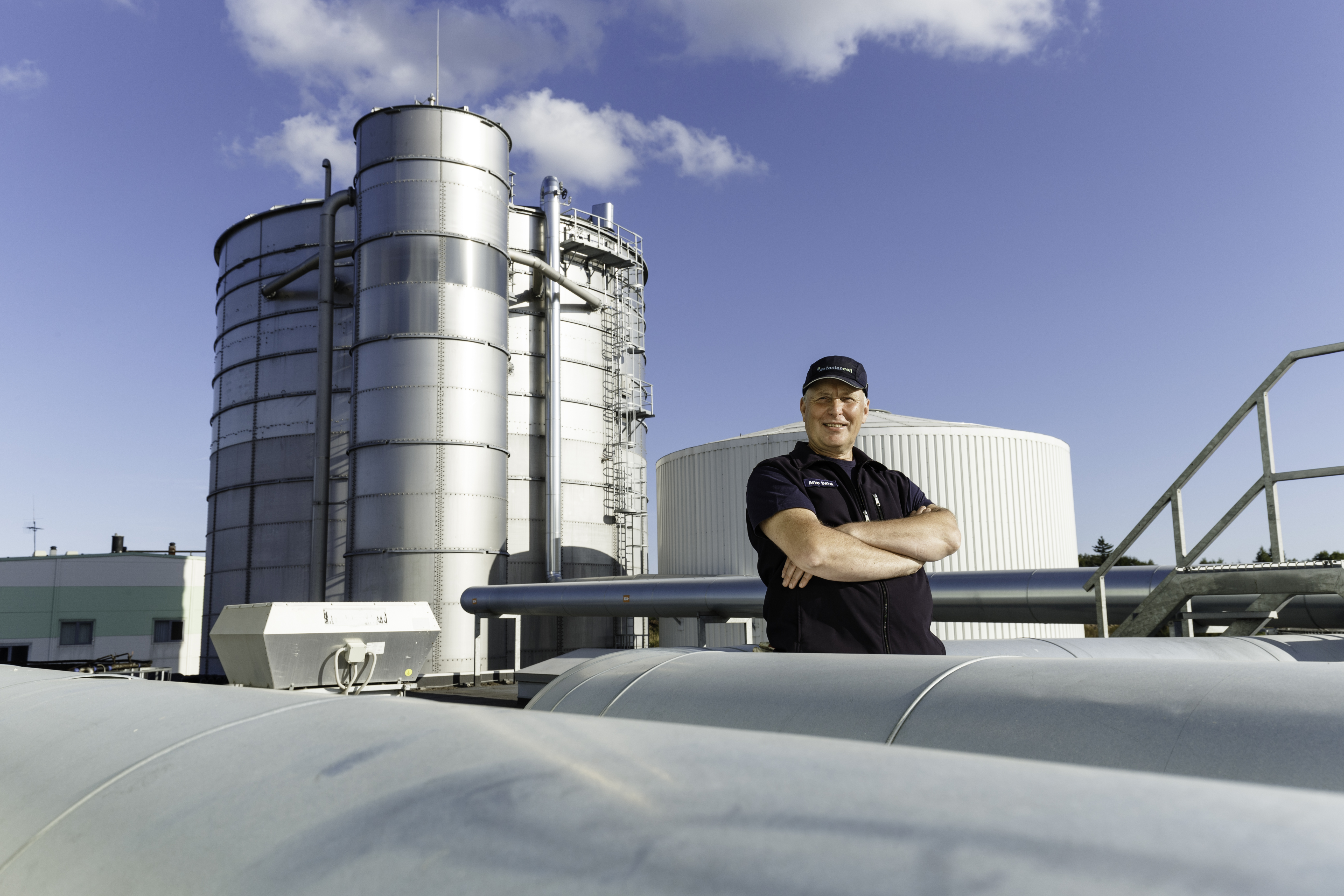 Largest single tank biogas reactor in Europe
Its difficult to find a company as efficient yet eco-friendly as Estonian Cell. For Estonian Cell sustainability goes far beyond mere compliance with external directives as they respect the environment and aim to reduce their business impact to a minimum.
Estonian Cell uses raw material that would otherwise be partly discarded or would be used for lower value added usage. The company guarantees a high quality product all of which is exportable and with their world-class technology, they are on the way to operate a fully sustainable production. Estonian Cell has a mission to became a 100% waste free and also use a 100% sustainable energy. But the key to Estonian Cell success is their belief in investing and innovation.